Welcome to OUR class!

@}---}----}---------}-------------}-------------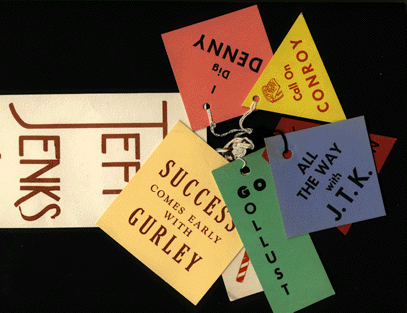 This is the HHS Class of '65 virtual reunion site. As many of us live too far apart from each other, making it often difficult to attend class reunions, this is a way for us to keep in touch - and by e-mail - of course. The first significant contribution was the report on the 2001 Class Reunion and photos from the event which you can access via the Bulletin Board. There is also an entertaining Then and Now section with loads of photographs. Now before you get your knickers in a knot about which recent ones of you I've used, remember that if at anytime someone doesn't approve of their Now shots (we have no control over the Then photos- they're in the Yearbook for all Posterior) - all you have to do is let me know by e-mail and send me a photo that more accurately captures who you think you are, by email or snail mail, and I'll swap it. So . . . one small step for the Class of '65 and one large step for Schoolkind.
NEW ADDITION!! I have added a 'Lost and Found Department' page where I have listed the names of our classmates that we either have no email address for or no mailing address (in a couple of instances, no Yearbook picture!). Have a look through and see if you can help fill in the blanks. We only have approx 32% of our class in the email archive. Let's make it 75+% by the next reunion!
Also - Does anyone know if there was an 'official' photographer who's job it was to take pics at our High School Prom?
Remember: Be sure to send me updates to your CV section whenever you think it appropriate. Length is not an issue. I save them in a folder and do the updates when I have free time.
Best regards,
Joe
(editor. Joe Dolce Melbourne, Australia. dolcej@yahoo.com snail mail: c/- p.o. box 1181, carlton 3053 AUSTRALIA. )
---------------------------------------------------------------------------------------------------------------------------------------------------